ClickNarke
Saturday 13th April 2019, I was very kindly invited by Michelle's parents Linda & Frank along with Rick, Holly and Ryan to attend a fundraiser for Michelle, it was a race night at the Victoria Bowling Club in Offerton, Stockport  and it was a real honour to go along and do a little talk about why I started StrokeInformation, ironically whilst I was there Linda introduced me to Lauren… Continue reading →
As we welcome March, I would just like to say that our drop in's are proving to be successful indeed and considering February was a short month we have had our biggest attendance at the drop ins last month, so it goes to show that they must work.   Along with that a bit of a back handed compliment as I noticed via social media that the national charity are… Continue reading →
Welcome to February 2019, another dry January completed for me and my own little personal fundraising project to kick off 2019 managed to raise  £270.00 for StrokeInformation.  Keep your eyes peeled for further events throughout 2019 and don't forget you can always do your own thing to help us help others #GetInvolved.
What have been up to, well the drop in which is every single Wednesday, 10am –… Continue reading →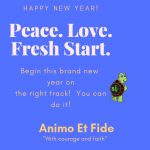 Welcome all to 2019, personally 2018 wasn't brilliant and quite a challenge at times but one thing remains true that if you face whatever you face with courage and faith, you can do it, you really can ANIMO ET FIDE.   So please let me just look back on 2018 and let me thank each and everyone of you for being part of StrokeInformation no matter how big or small,… Continue reading →
UK online and telephone support.