Official Patrons
Ben is a young actor, star of Nativity and Nativity 2 with Joanna Page, Ricky Tomlison, David Tennant, Martin Freeman, Pam Ferris and soon to be a star again of Nativity 3 "Dude, wheres my Donkey" with Martin Clunes, Catherine Tate, Ralf Little and Celia Imrie amongst other stars and the face of Harvester, anyone I mean anyone even children have Strokes and Im absolutely overwhelmed that Ben agreed to help out, thanks Pal, you do make me sparkle and shine !!
Ben stated …"When Nick asked me to be a patron I was truly
honoured but I said, hang on I haven't had a Stroke, to which Nick
explained No and i hope you never experience such devastation it is merely
to show that even Kids have Strokes, anyone any age, so it was cemented
with me from day one of this amazing opportunity and I truly wish all the
Stroke patients out there to get better, take your time but it will get
easier" Ben Wilby 14th June 2014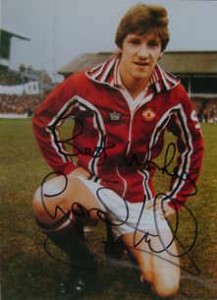 New Patron Announcement…..
Ex Manchester United, Derby, Millwall, QPR and England footballer Gordon Hill….."I met Nick many years ago in Ibiza. After hearing his story I knew that he would go on to be successful. Later, I heard about his stroke & what he was doing. I was honoured to be asked to be a patron and I have no doubt that Nick will empower others" Gordon Hill.
Liz McColgan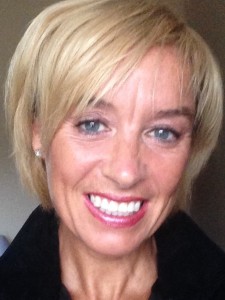 is a Scottish former middle-distance and long-distance track and road-running athlete. She won the gold medal for the 10,000 metres at the 1991 World Championships, and a silver medal over the same distance at the 1988 Olympic Games. She was also a two-time gold medallist over the distance at the Commonwealth Games, as well as winning the 1992 World Half Marathon Championships, 1991 New York City Marathon, 1992 Tokyo Marathon and 1996 London Marathon. Her 10,000 metres best of 30:57.07 set in 1991, made her only the third woman in history to run the distance in under 31 minutes. Both that time and her marathon best of 2:26:52 in 1997, still stand as Scottish records (as of 2014). Liz commented on her appointment, "So pleased to be associated with stroke information as they aim to become a new worthy charity . Awareness recovery and
support is vital to all ages for this quiet deadly killer.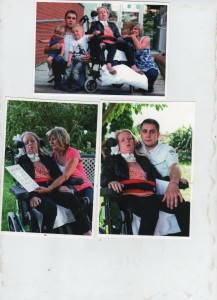 Michelle Wheatley
Linda (Michelle's Mum) stated "We got involved with Strokeinformation through Stockport County Football Club and Robinsons Brewery who are sponsoring Michelle.   Nick kindly got in touch and asked if Michelle would be one of there Patrons which she agreed.. Young and old are having strokes, Michelle was only 25 when she had her stroke which left her with Locked in Syndrome, devastating for her children and family".
Nick added that LIS is as a result of a Stroke and I became aware of this condition because of the true inspirations of Kate Allatt & Pete Coghlan, if you are determined anything is possible but remember it is a possibility, not a given – its like the word VICTIM we are Stroke SURVIVORS not victims as I see it a victim is someone that suffers a crime and as long as we have a blink of an eye or indeed a laugh or some other kind of voice we have a chance albeit slim of fighting strokes – WE CARE BECAUSE WE HAVE BEEN THERE.
UK online and telephone support.