2022 February
A very warm welcome to a new month, Ben has had a great first month of work after 6 years of wondering if he would ever work again a true testament of a stroke survivor who is determined not to give in.   Congratulations Ben on achieving your first month and lets hope its the first of many many more where we can make such a difference.
As well as the shout out to Ben, please may I also welcome our new members to our wonderful world, I cant name you because I do not have your permission as yet but please be aware you are just as important in the role you play within this charity.    So whether you are an email contact, a  social media contact. A member of our group where we thrive off each other and help one another with the challenges that come our way.   As we slowly emerge out of the latest variant please spread our message far and wide, we are here to help ANYONE impacted by Stroke, anywhere in the world and this has proven the case in the last few months as we have reached out to assist others in Florida, Uganda, Austrailia as what we do WORKS…….Whilst Ive got your attention, if you know any person or organisation who are looking to support that "Special" cause, then look no further, you have found us right here, we would really value being your chosen charity of the year….so if this is something you would like to know more about, please drop us a line at ContactUs@StrokeInformation.co.uk
Another  thing that you might be interested in if you or a connection has been impacted by Stroke, we can help you with your benefits claim here in the UK and whats more we can even complete your MR (Mandatory Reconsideration) if need be and fight your case for you.
Thank you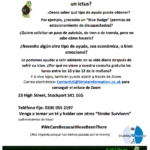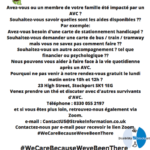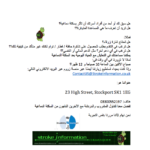 Now in Arabic, French & Spanish 
UK online and telephone support.