October 2014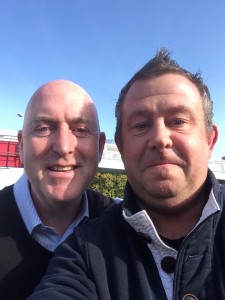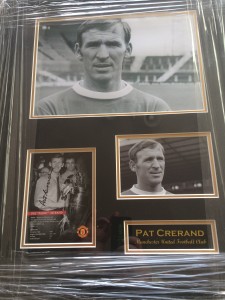 As it is his 2 year Stroke Versary – Please read Bill's Story:I went on holiday in September 2012, had a fantastic holiday doing things like scuba diving, quad biking and foam parties on the beach. I knew I had high blood pressure and was given tablets by my GP, but they gave me prickly heat, so I stopped taking them! I felt a bit strange on the last morning, It just felt as though my head was too heavy for my neck to support it, I also had a head ache.
As the day wore on the pain got worse, the doctor from the clinc on the complex was called to see me. The doctor gave me a couple of injections and arranged for me to be taken to the local hospital for a CT scan. All I wanted to do was sleep, I would have given all the money I had to lie down and sleep.
Went to the hospital and there it was revealed I had had a massive CVA. All the next week is a blur as I drifted in and out of sleep. All I could think of was getting home to my dog (max) and my family.
I was 50 at the time and for the first 12 months life was hard but I kept fighting and proving to my self and my family that the stroke is something I was had not happened but as it has I'm not going to let it control my, because in have learnt to control it!!
Now nearly 2 years later I'm back driving buses and living life to the full, thanks to the doctors in Egypt, my wonderful family and to other stroke controllers.
Well done Bill and keep going with passion and energy.
We here at STrokeInformation are here for you and If you wish to share your story, let us know and get in touch.
Friday 17th – Today I met the voice of Old Trafford – Alan Keegan who's dad had a Stroke sometime ago at an young age, Alan fully supports what StrokeInformation is all about and he bought the signed pennant for funds to get liability insurance and charity status – he also had another surprise for us!!! – What an absolute gentleman – A great bloke or to coin a phrase of the fast show "Bloody Nice Bloke" top red, top man- thanks Alan
UK online and telephone support.