Welcome to June……not a great start to the month from a personal point of view as Dad has been taken into hospital and experienced the lows of the NHS, the staff are without doubt one of its greatest assets and one that I would always support to the hilt, but it does make you wonder where the break in the chain is ??   This once absolutely great institution is… Continue reading →
Its Stroke Awareness Month Again and this year we have a few volunteers, namely Damon, Marc & Luke undertaking a 190 mile bike journey from Stockport (New Mills) to Wembley Stadium for the FA CUP Final between Manchester United and Chelsea.
Please support the push bike ride to Wembley on 18th May 2018 by texting
SESI07 then the amount £1 – £10 to 70070 or via https://www.justgiving.com/campaigns/charity/stoke-information/onhisbike
Other things… Continue reading →
April, phew this year is really flying, it doesn't seem like last week that it was the start of the new year but I guess the Snow that we have recently had makes it all wintery doesnt it??
We have had some contact just lately with several other people impacted by Stroke within the UK, Lucy from Holmes Chapel,  Jacqui originally from NZ but residing in London, Bill and… Continue reading →
Can you believe we are in March 2018??   Yes the Beast from the East has arrived !!!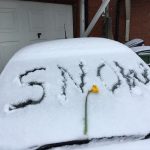 Ladies day flyer 001 0501-SC  Get yourself to this though & stop being a NAG………book your tickets now, a great event for all you Ladies out there………
UK online and telephone support.