Well this year is finally nearly over, its been a very surreal year, it really has, but we have to dust ourselves down and go again and to be fair in the last fortnight we have seen how powerful StrokeInformation is, we have been contacted by people impacted by Stroke in the Essex area and another family nearer to where our office is located but their issues are all to… Continue reading →
Welcome to October 2020, yes that's right October! Who would have though we are now 10 months in to this crazy year and I don't believe there is one single person on this planet who won't want to see the back of this year?
Who would have also predicted over million deaths now because of this COVID pandemic, however to kind of put it into context that million is… Continue reading →
September, always a special month and none ever so relevant as this month reminds me of the time I had my Stroke and gives me a reminder how far I have come and who I have met along the way.   From that very dark time in September 2012 to what is StrokeInformation a registered charity in its own right, first I have to thank my family, who have supported… Continue reading →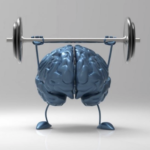 August 2020 another month and another month of surviving in this weird but wonderful planet we live on, I guess we have to be grateful of every time we wake up, a new day, a new opportunity to make the day count.  It is fair to say that we are in challenging times.  Stay at home, go to work, don't go to work, visit your local shops,… Continue reading →
UK online and telephone support.