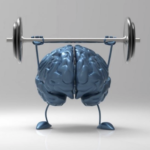 August 2020 another month and another month of surviving in this weird but wonderful planet we live on, I guess we have to be grateful of every time we wake up, a new day, a new opportunity to make the day count.  It is fair to say that we are in challenging times.  Stay at home, go to work, don't go to work, visit your local shops,… Continue reading →
We are now over half way through this very very strange year, for those of us who have experienced Stroke, social isolation and distance / restrictions are nothing new to us but one thing that we would like to add to that is YOU are NOT ALONE.  #WeCareBecauseWeveBeenThere.
In the last few weeks we have been able to reach out to more people impacted by Stroke, not only here… Continue reading →
Well despite our own concerns at the moment with COVID19, I just thing that #GeorgeFloyd
should get a mention, here we are in 2020, an era that we are all supposed to care, be kind, look out for one another, yet we cant seem to change.  What has just happened stateside is nothing more than barbaric, premeditated murder if you will.   Although thankfully I have never witnessed anything… Continue reading →
MAY = STROKE AWARENESS MONTH
Its fair to say that things are a little different right now, but as someone who has recovered from a Stroke, isolation shouldn't be anything thats new to us.  We will get through this COVID-19 pandemic and we will be stronger as a result how we adapt and cope.
With the outbreak of COVID-19 (Coronavirus) many of us are socially distancing ourselves from others… Continue reading →
UK online and telephone support.