February 2023
February 2023, what?  Already?  Right, as you know we have been helping someone for a good few months, that person was told that it was likely indeed that he wouldn't be able to walk again and was released from hospital just before Christmas once some suitable accommodation had been found for him, to help him readjsust independently.  Dan, who is a massive Manchester City fan said that he couldn't wait to be in amongst his fellow supporters at The Etihad Stadium in Manchester, so as a little surprise to him, we arranged for him and a guest to go to the FA Cup 4th round tie against Arsenal, which City won 1-0.  A massive thanks to Ferrran and Hannah at City for doing this, we just wanted to show Dan what a massive inspiration he is to anyone who has had a stroke and faces uncertainty over the future, we believe in Dan and seeing his face light up and being able to organise something like this is exactly what we are all about empowering others  not to give up and accept the way that it may seem.  To be motivated, stay motivated and be a mentor for others.   ?? Well done Dan from all your fellow wobblers at StrokeInformation #WeCareBecauseWeveBeenThere.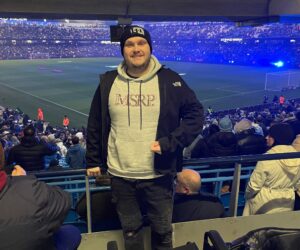 Now moving on to this month and a huge shout out to the one and only Rebecca Moloney, not only does she kill bills and if you want to save money on your gas, electricity, broadband then you should definitely have a chat with Rebecca, she is also looking for members to join her team and potentially have a revenue income with no pressure and could be quite useful if you have had a stroke and would like to earn some money, give Rebecca a shout….details below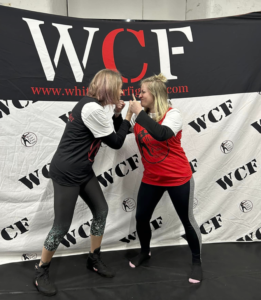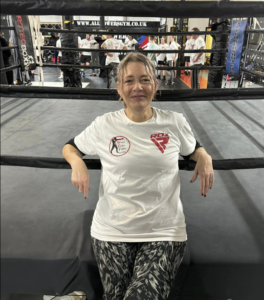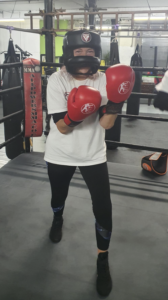 Now some people know that Rebecca is a crazy cat women, to me she is just absolutely amazing, not only did she recently wear a harness and chuck herself off a building to raise money for us but on Saturday 4th February she is taking part in a "White Collar Boxing" event at Bowlers, Trafford Park, Manchester.   Now its a bit late to ask you to attend but maybe you could donate the price of a ticket to the justgivingpage??
Simply visit  the following page……….https://www.justgiving.com/fundraising/Rebecca-Moloney4     I apologise now for the spelling mistake everyone knows its Moloney !!!
We have some fantastic messages of support including one donor who will increase their offer to £50 if Rebecca knocks the other contender out……bit harsh but hey its for charidee
Whatever the result Rebecca, you have done do much to help us help others impacted by Stroke, thank you.
UK online and telephone support.