July 2021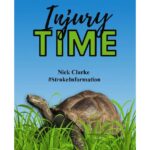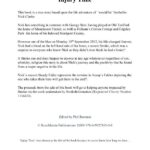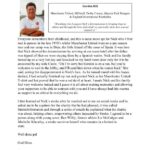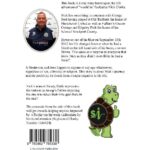 We are pleased to announce that we are now taking orders for my little piece of work, about my stroke, how I have turned something so negative into a positive and joined forces with others impacted by Stroke to assist others impacted by Stroke.   It is reasonably priced at £10 +postage and the first 25 copies will be signed (not sure by who but they will be signed)  To reserve your copy please email injurytime@StrokeInformation.co.uk
July is always a good month for me personally despite turning another year older and some would say wiser but Im not sure about that one.  So its quite apt that we are launching the book giving you an insight about what it is like to have a stroke and what has helped me manage the situation.  It is fair to say that I couldn't do any of this without your support so thank you so much and to show how paramount support is, effectively that is the mantra of StrokeInformation, everyone of us has a story to share and every single one of us deserves that massive pat on the back because we are stronger than we think and together we are even stronger.   The proceeds of the book is not going to line my pockets, it will be split between StrokeInformation and The Michelle Wheatley fund which we set up for Michelle Wheatley who remains in her locked in state and truly is an inspiration to all of us and really does promote the ethos of not giving up.   So well done Michelle and keep going we have faith in you and there is always HOPE.
Month see the launch of Steady Eddie Cup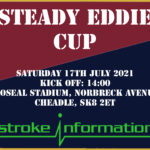 which sees Humber FC take on Cheadle Heath Nomads on what promises to be a fun filled event, so it would be great to see you.  You never know Steady Eddie himself may even turn up.
UK online and telephone support.